Expats say governance by patriots is universal practice
Share - WeChat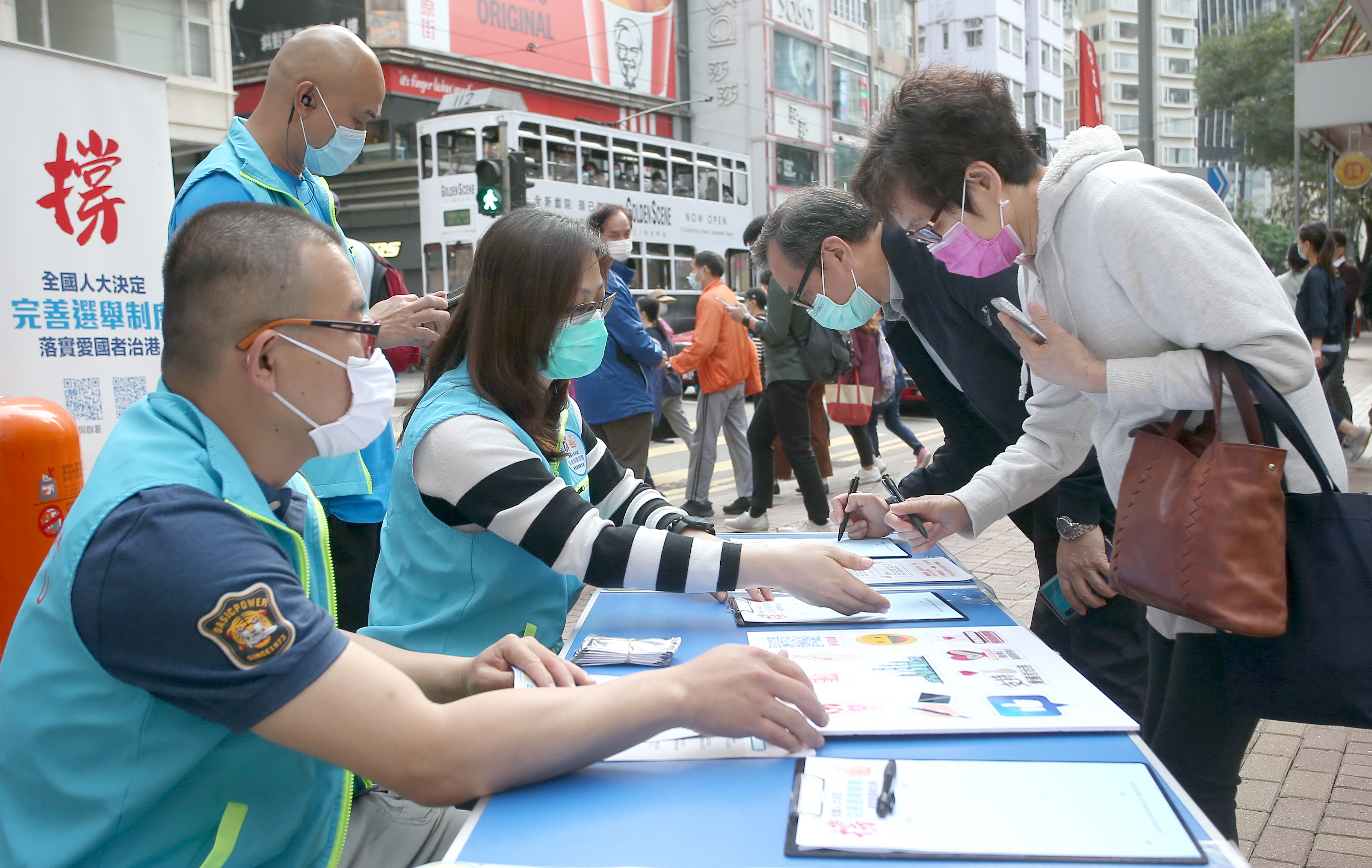 Expatriates living in Hong Kong have voiced support for the adoption on Thursday by China's top legislative body of a draft decision that aims to ensure patriots govern the special administrative region. It's an international practice and the most basic and effective way to protect a nation's core interests, the expatriates said.
The draft decision, approved by an overwhelming majority of national legislators at the closing meeting of the fourth session of the 13th National People's Congress in Beijing, aims to improve the HKSAR's electoral system and provide institutional safeguards for the city's administrative power, implementing the "patriots administering Hong Kong" principle.
Premier Li Keqiang said at a news conference on Thursday after the closing meeting that the adoption of the decision had the clear purpose of improving the "one country, two systems" institutional arrangement.
In an interview with China Global Television Network broadcast on Tuesday, Hong Kong Chief Executive Carrie Lam Cheng Yuet-ngor vowed to complete local legislation on the electoral improvements in the next 12 months, after the NPC Standing Committee amended Annex I and Annex II to the Basic Law, the HKSAR's constitutional document.
Angelo Giuliano, a Hong Kong-based Swiss financial consultant, said requiring public officials to be loyal to the nation is a recognized principle in many Western countries, while many other nations also have strict laws to punish those who violate their oath of office.
"This is a basic requirement. In Switzerland, it's hard to imagine that key administrators, such as government officials, legislators and judicial officers, are unpatriotic. Exploiting public office to harm national interests is intolerable in any country," he said.
Giuliano said that due to the unique practice of "one country, two systems", Hong Kong's political situation is more complex than that of many other regions in the world. Many politicians have chosen to only uphold "two systems" while ignoring "one country", he said.
The recent social turbulence in Hong Kong has highlighted the need for the city to rectify any false understanding and create a healthy political environment, he said.
Citing the Spanish government's recent tough measures in dealing with the Catalan independence movement, Giuliano said the Chinese central government has shown much restraint in dealing with Hong Kong's situation.
Describing the irresponsible behavior of some opposition lawmakers in Hong Kong as "democrazy", he said the proposed improvements to the electoral system will help choose legislators who are truly devoted to serving the people.
Renato Giuliano, who was born in Italy and has been a Hong Kong resident for two decades, said it's a collective and normal requirement for administrators worldwide to be faithful to their own countries.
He said he hopes the principle of "patriots administering Hong Kong" will restore political stability in the SAR and pave the way for more social and economic reforms, such as in education.
Kathy Zhang contributed to this story.